Two free enlargements
Order over 60 cards or more of memorial cards, bookmarkers or wallets to receive two free enlargements worth €12
Browse our store
Need help choosing or want to ask a question?
Our compassionate, understanding and caring team are here for you. We deliver unmatched service when you need it.
Ask our team for more help and guidance today and whenever you might need it.
Our recommended selections help you to make choices to help remember your loved one.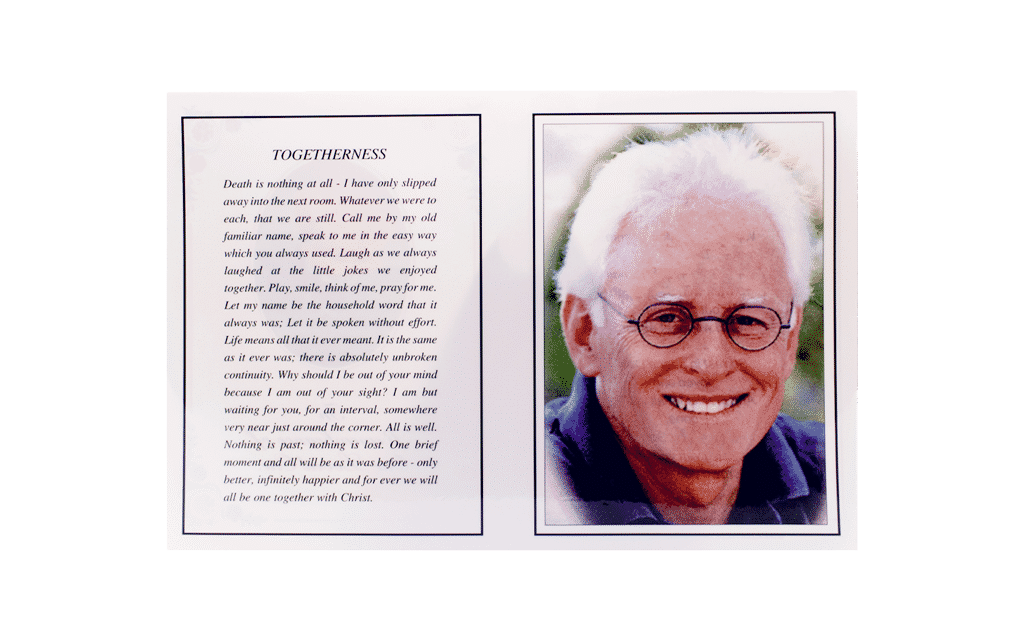 Free enlargement
Free enlargement with every memorial card, bookmark & wallet order.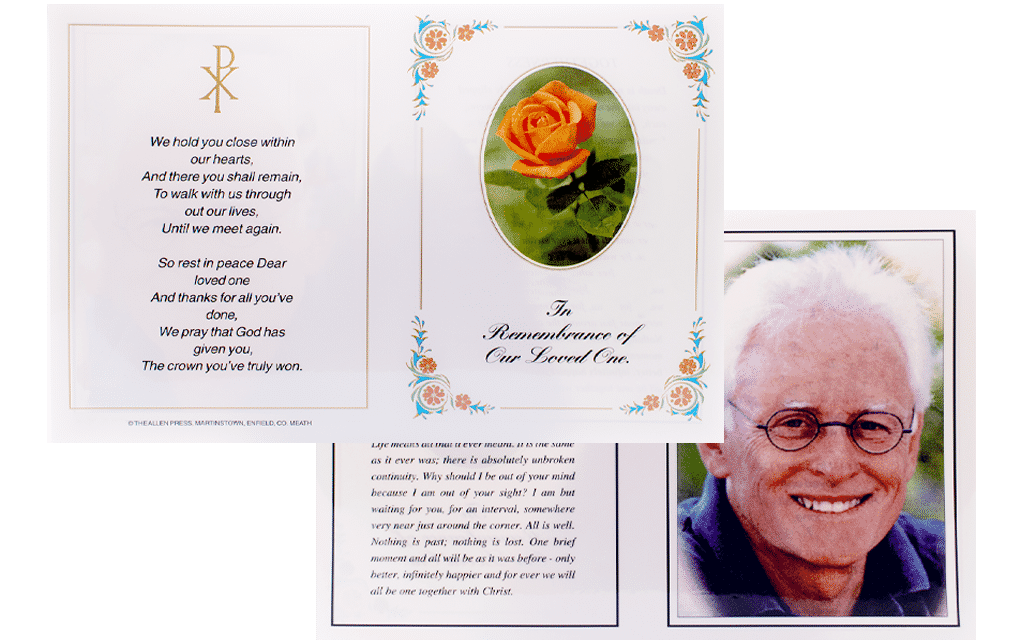 Two free enlargements
Order over 60 cards or more of memorial cards, bookmarkers or wallets to receive two free enlargements worth €12